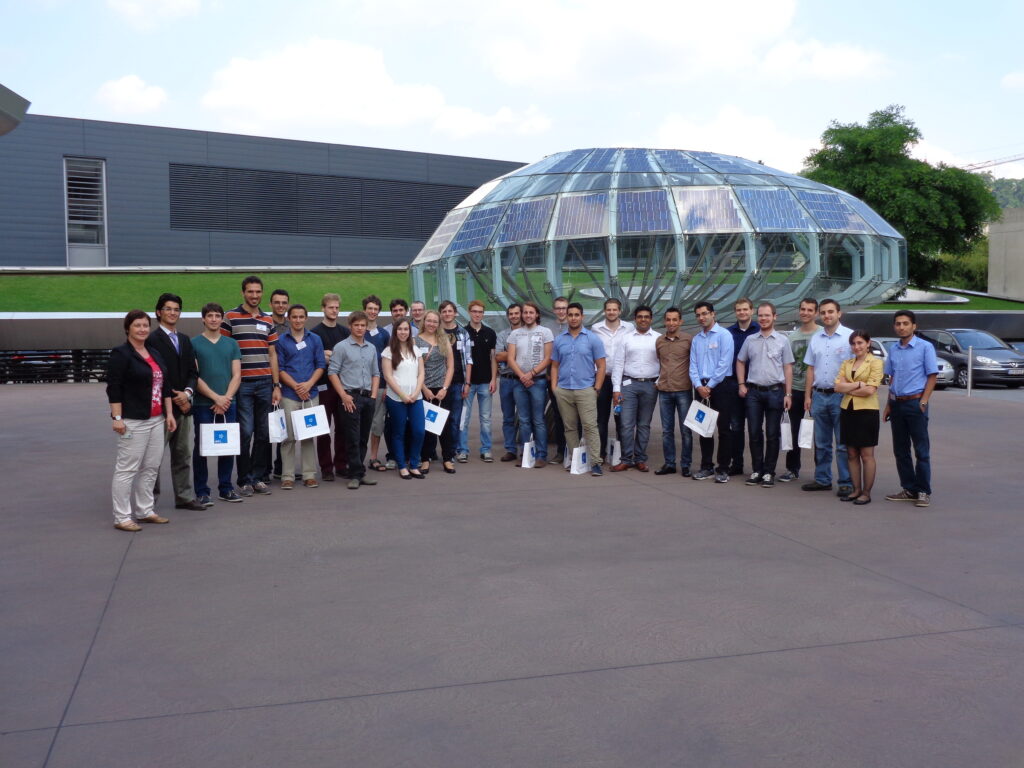 WHAT IS THE IAESTE FIRMENSHUTTLE?
The IAESTE FirmenShuttle was founded in 2009 and connects students from Austria and selected companies in engineering, scientific research and the industrial sector. By visiting presentations, getting exclusive tours and participating in exciting discussions students get the opportunity to get an insight in each company's individual structure and activities directly on site and therefore get a glimpse into the different business worlds.
WHO CAN PARTICIPATE?
Students of BSc, MSc and PhD programs as well as graduates are allowed to participate, free of charge. To keep the quality of the trips as high as possible, the number of participants for each trip should range between 10 and 15 people. The selection of participants is done by the companies.
YOUR ADVANTAGES:
You get a peek behind the scenes of the company.
The excursions are done in small groups.
You can network with CEOs directly.
Participation is completely free of charge.
WHEN WILL THE FIRMENSHUTTLE TAKE PLACE?
We are very sorry but due to the current pandemic, there will be no excursions this year. The FirmenShuttle will be back in spring 2022 and we will happily take you to well-known companies! We thank you for your understanding. If you have questions, please contact us.
CONTACT
E-Mail: firmenshuttle@iaeste.at